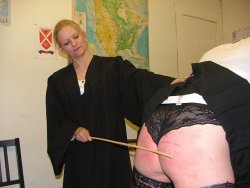 Profile Views: 1786
Phone: 07591191264
E-mail: Members Only
BDSM Mistress
Blonde Mistress
Slim Mistress
Adult Baby Minding
Anal Play
Ass Worship
Ballbusting
BDSM
BDSM (giving)
Being Filmed
Bondage
Breath Control
Caning
CBT
Cross Dressing
Domination
Fetish
Foot Worship
Humiliation
Key Holding
Role Play & Fantasy
Sissification
Spanking
Strap On
Sub Games
Tie & Tease
Toilet Training
Trampling
Uniforms
Watersports
Whipping
Account ID: 4052
Last Login: 04-01-2013 03:38:05
Mistress Georgia
Age: 36 - 40
Nationality: british
My approach is sensual, subtle, and commanding, a blend of strict control and sensual teasing. You will have no doubts as to who is in charge when you enter My world
Mistress Georgia of Bristol - About Me
My approach is sensual, subtle, and commanding, a blend of strict control and sensual teasing. You will have no doubts as to who is in charge when you enter My world and kneel at My feet. I have the allure, elegance, and confident demeanour of a Goddess to be worshipped and obeyed.

Whether you are a novice, an experienced slave, or an extremely seasoned player, after only a few moments of discussing your interests, I will know exactly how to deal with you and extract your adoration and devotion. Your experience with Me will be intense, amazing, and fulfilling, never to be forgotten. Sessions are conducted, experiences are created, and I pride Myself in leaving our interaction imprinted in your mind.

Some of my specialties and particular interests include corporal punishment in all its forms, role-playing, discipline, humiliation and Maid training, cross dressing. I have a love of canes, dressage whips, shoes, boots, crops, floggers, tawses, leather and latex. I enjoy the challenge to My imagination that BDSM affords. I enjoy playing with the pain and pleasure aspect - I am fascinated by the human bodies' power to endure. I also offer extended sessions. For many, submission takes more than an hour session to achieve. This type of session is particularly suitable for people that require more time in their submissive role and a perfect situation for some that may wish to spend more time with Me. Cross Dressing styled sessions are also ideal; it's always fun to 'hang out' together in girly mode for an extended period of time you would need to provide your own clothing as I do not have the space to provide this.

I enjoy many varied aspects of BDSM and find Myself, particularly attracted to erotic sensation play and sensual sadism. Here, eroticism is bound up with power and femininity. My delight is to meet another person who delights himself or herself in this sort of play, and is willing to share him/herself with Me. It gives Me extraordinary pleasure to share our mutual interests in BDSM. Taking someone further than they ever imagined in a safe, sane and consensual environment is of foremost importance to Me.

My title of Mistress has been earned, not self-conferred. Just as I demand respect, I give respect too.

My philosophy of BDSM is based on respect, trust and mutual enjoyment. I believe that, whatever roles we choose to play, in real life we are equal. We have to be, for consent to be possible. I choose not to play with anyone who, in my opinion, cannot distinguish fantasy from reality.

Such is demand for My services I require a deposit for the amount of £25 to book your session. Without this no booking will be made.


Main location: Bristol
Covered locations: Bristol
| Time | Tribute |
| --- | --- |
| 1 hour | £ 130 |
| 2 hours | £ 160 |
| 3 hours | £ 390 |
| 4 hours | £ 520 |
| Overnight | £ 800 |