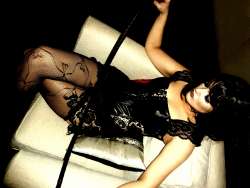 Profile Views: 4706
07756 362 669
Brunette Mistress
BDSM Mistress
Tall Mistress
Hardsports
Watersports
Adult Baby Minding
Ass Worship
Ballbusting
BDSM
BDSM (giving)
Body Worship
Bondage
Branding
Breath Control
Caning
CBT
Cross Dressing
Domination
Face Sitting
Fetish
Foot Worship
Humiliation
Key Holding
Needle Play
Period Play
Piercing
Queening
Role Play & Fantasy
Smothering
Spanking
Sub Games
Tie & Tease
Toilet Training
Trampling
TV Dressing
Uniforms
Watersports
Whipping
Wrestling
Account ID: 4945
Last Login: 12-05-2016 18:21:02
Mistress Monarchy
Age: 26 - 30
Nationality: British
Mistress Monarchy, For those who know their greatest achievement is to serve beauty, I invite you to apply to do so at my Brighton dungeon
Mistress Monarchy,
For those who know their greatest achievement is to serve beauty, I invite you to apply to do so at my Brighton dungeon
For my part, I am a creative, cruel and cruelly playful Dominatrix. You need only apply if your interests coincide with my own, a list of which can be found here. I like my toys to be deeply submissive, given up completely to my will, my toy. Desperate, powerless and under my heel.
All sessions and limits are discussed prior to our meeting and I will always respect my submissives limits and use a safe word if agreed however that said I do like to push boundaries. In a session it is ultimately about me having fun but it does need to be mutably enjoyable for both of us or all three if you are a couple.
Here are some of the activities I enjoy:
Anal and Oral Strap-on Training: Selection of butt plugs, dildos and anal electrics Ball busting Bastinado Body Worship Bondage(rope-aka shibari) Candle wax CBT: Cock and Ball Torture Chasity Control Clingfilm CP – Corporal Punishment: Canes, crops, paddles, whips, straps or simple OTK spanking C.P. mild – heavy Cuffs Denial Erotic Tie and Tease Face sitting (clothed) Face Slapping Flogging Foot and Shoe Worship (see below) Forced Bi Gags & hoods Glove smothering Humiliation In all its forms, (verbal and physical) Ice Torture Interogation Maid Training and Slave Training Masochism Mummification NT: Nipple Torture – mild to extreme Objectification – human furniture/ashtray Pantyhose adoration Podophilia-foot fetish Public Humiliation Puppy training/ pony play Restraints Retifism (shoes or boots) Roleplay – Aunt/Mother, School Mistress, personal trainer, nurse,secretary, bitchy Boss, kidnapper Sadism Sensory deprivation Shackles Spitting Stimulation Sensory Deprivation: Blindfolds, hoods, ear plugs, confinement Tickling Trampling, heels, boots, bare foot & covered TV Transformation, Cross-Dressing and Sissification: Enforced or not I have an extensive wardrobe available Water Sports Whipping /flogging Worshipping for selected pets Wrestling
Email Training
For those too far away to present themselves regularly in body, or those new to the scene I have an email training programme you will benefit from. I will 'talk' you through some of My favourite torments and playtimes via email and will require a thorough report in return. If you do not already have a digital camera get one! There will be other accessories needed to endure this journey, further details will be given upon polite application. State your level of experience and reasons for applying for email training.
Main location: Brighton and Hove
Covered locations: Brighton and Hove, Chichester, Crawley, Croydon, Ealing, East Sussex, Eastbourne, Gatwick, Greenwich, Hackney, Hammersmith and Fulham, Harrow, Islington, Kensington and Chelsea, Kingston upon Thames, Knightsbridge, Liverpool Street, Mid Sussex, Richmond upon Thames, Surrey, Sussex, Tower Hamlets, West Kensington, West Sussex, Westminster, Wimbledon
| Time | Tribute |
| --- | --- |
| 1 hour | £ 150 |
| 2 hours | £ 270 |
| 3 hours | £ 420 |
| 4 hours | £ 540 |
| Overnight | £ 1100 |
Other Mistresses You May Consider