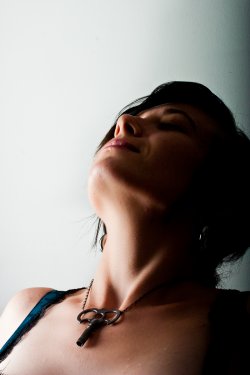 Profile Views: 3925
07910 470781
Brunette Mistress
BDSM Mistress
Slim Mistress
Tall Mistress
Watersports
BDSM
BDSM (giving)
Being Filmed
Bondage
Branding
Breath Control
Caning
CBT
CFNM
Domination
Fetish
Foot Worship
Humiliation
Key Holding
Needle Play
Piercing
Role Play & Fantasy
Spanking
Sub Games
Tie & Tease
Trampling
Watersports
Whipping
Wrestling
Account ID: 4230
Last Login: 30-01-2017 14:19:20
Claire Black
Age: 26 - 30
Nationality: Scottish
There are many paths to Ecstasy. I\'ll take you the dark and dirty route.
Imagine letting go of the burden of control for a while. To step into another world where your darkest, deepest desires are welcomed. Where you can explore the limits of pain, sensuality, teasing and intimacy. Where your only focus is what is being done to and with you. No thinking, no decisions.
Now imagine your partner-in-crime is a genuine, sweet, playful, sadistic Dominant who relishes taking control just as much as you enjoy letting it go. Someone well practiced in the arts of Dominance and submission, sadism and masochism and delighting in all the subtleties therein.
Welcome! Join me in The Clawing Room where we can forget the outside world and just revel in kink, BDSM, sensual pleasure, ecstasy through agony. We could play with hot wax, bondage. teasing, whipping, needles, blindfolds....
Just tell me, what is your kink?
Interests
Floggers and music creating a hypnotic dance and rhythmic trance
Impact Play comes in more than just these – Single tail whips, double tail whips, paddles, belts and more…
Nipple torture, they're little pink targets, I just cant resist.
Objectification/human furniture so you can forget the concerns of being human. Human ashtray, table, footstool and more…
Needles and blades glistening beside your seeping blood
Bondage with cuffs and collars, ropes and chains, latex rope for your genitals.
Wax dripping, slashing making pretty pictures
Forced bi (although the 'forced' part is never necessary). Since I don't do strap-on play if you want a cock in your ass or your face the only way it'll happen is with my well trained manslut.
Breath: panic in your eyes when you can't have any, elation when you have too much, the breath changes everything.
Rites of passage rituals to mark whatever in your life needs remembering.
Sensory deprivation, what's left when all the input has gone?
Tie and Tease until you beg and plead. The power rush this gives me is sublime.
Smoke breathed from my mouth into your lungs, warm ash falling softly, and maybe hot burns of the cigarette.
Main location:City Of London
Covered locations: City Of London, Haringey, Islington
| Time | Tribute |
| --- | --- |
| 1 hour | £ 200 |
| 2 hours | £ 350 |
| 3 hours | £ 480 |
| 4 hours | £ 600 |
| Overnight | £ 1000 |
Other Mistresses You May Consider