Mistress Arella of London, England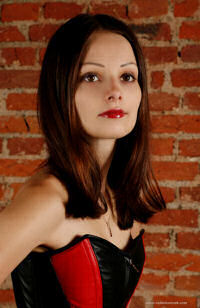 Q: Mistress, would You kindly tell us a little about your background and how you became involved in Domination?
A: Actually, I first started with purely foot fetish sessions only and because there were so many men interested in being dominated, I decided to give it a try..
Q: Mistress, what advise would you give to slaves who wish to serve you?
A: Sadly I get a lot of request for a D/s kind of arrangement from people who don't seem to have much to offer. As an example I would like to mention an unemployed man based in Spain with zero knowledge of English who was basically only offering his horny tongue and a lot of time waste. I'm sure there are some useful subs out there but they should approach me and introduce themselves in a fetish club rather than by email as they can prove themselves far better in such a face to face situation.
Q: Mistress, what are your favourite types of session?
A: Definitely slave training when the man is truly useful to me at any time of the session from hoovering to foot massage or running errands.
Q: Mistress, do you attend any clubs relating to BDSM/Fetish lifestyle?
A: I used to do more clubbing in the past but these days you can only meet me in club Pedestal..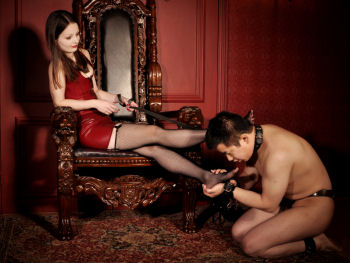 Q: Mistress, What do you prefer to wear during sessions?
A: I prefer leather but also like office attire..
Q: Mistress, please could you describe your style of dominance? A: Sure, when it's a single session, it's quite calm and I am soft spoken most of the time but when I double session with my sister Domina Heelena, we are often loud, more verbal and laugh a lot. In any case the sessions are usually sensual but never explicitly sexual.
Q: Mistress, do you also offer other services such as phone domination, email/online, training?
A: Yes I do offer both webcam and email sessions..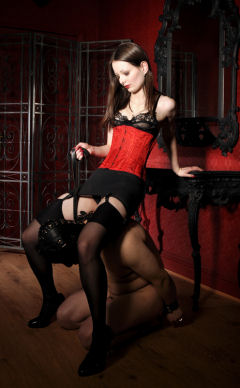 Q: Mistress, many subs are interested in toilet training and it's always a hot topic for discussion. What are your view on this?
A: Well I used to do watersports but found it extremely inconvenient so I stopped. Personally I don't understand that some Mistresses even accommodate scat fantasies, but don't judge of course.
Q: Mistress, what are the things You most like and dislike in a slave?
A: I like those with strong urge to please a woman in an unselfish way. I can't stand timewasters, liars and those who confuse professional domination with a romantic relationship..
Q: Mistress, what are Your favourite gifts from a slave?
A: Gift vouchers to any department store or online shop are always welcome as I prefer to choose my treats myself! Slaves who want to be more original can treat me with an art print of my choice..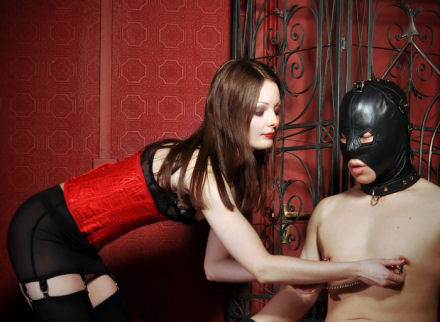 Q: Mistress, what advice would you give to a novice who has never visited a Mistress before?
A: Make sure you pick up the right Mistress. The information on each Mistress's website should help you to choose so do read it all before you call the Mistress. I often get irritated when I talk to someone who is not familiar with my website. Make sure you will be able to make it as cancellations are not welcome. Be open when talking about your fantasies as we can't read minds. Use a safe word if you are feel insecure.
Q: Mistress, do You own any 24/7 slaves?
A: No and I actually hate this idea..
Q: Mistress, what about those slaves looking for a long term serious commitment of slavery to You. What would be Your requirements of such a slave?
A: It would be about what I like and need not about what the sub is after and because there are so many selfish subs, it hardly ever works. There are some examples of how the sub can serve: hard labour (such as moving the house), help with marketing, promotion and web design, gifts (they don't need to be expensive though), escorting to a fetish club etc.
Q: Mistress may You please tell us how we may obtain more details about you and how to serve you?
A: People who read my blog on a regular basis know what I am up to... you to can visit my website to find out more on my Sadistic Mistress Profile or from Mistress Arella's Website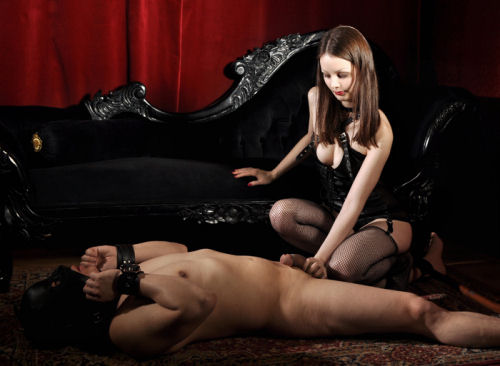 >>READ ANOTHER MISTRESS INTERVIEW