Mistress Evila Profile and Interview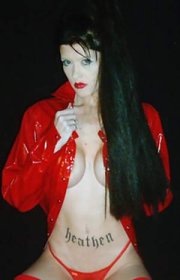 My Domination scenarios are strict, controlling, firm, and demanding, I am a natural Domina and have been for the last fourteen years, my training started at 15 years of age. I love the power I have over my submissive.
I am the Mistress always in control and they are there to serve and worship me, as I deserve to be. The sensuous pleasure I have when I make a submissive submit to me is very gratifying. My style is intimate and caters for the Individual needs of my submissives.
Some of my scenarios include Bondage, CP ,OTK and Spanking, CBT and NT, Watersports, TV Dressing and enforced feminisation. I am a very experienced Domina and have a multitude of equipment within an extensive fully equipped and regularly updated dungeon.
Location Information
Based in Harborne / M5 Junction 2
Approx. 10 minutes from Birmingham City Centre (by car)

Exact location will be given on the initial phone call if you are to my liking.
Contact Details
If you are a genuine submissive and feel that you are worthy to serve me then you may telephone me on: 0779 104 8067
Email: [email protected]
Specialist Subjects
Dog training
Human furniture
Degredation (w/s)
Interrogation
Heavy bondage
Humiliation
Sensorary deprevation
Mind games
Verbal Humiliation
Mental bondage
Sissy training
Electro therapy
Mummification
Boot Worship - feet/heels & Shoes
Caning
Cock and Ball Torture
Corporal Punishment
Electric Treatment - Tens
Enemas
Examinations (physical)
Forced nudity
Forced servitude
Hair pulling
Human pet
Interrogation
Anal training
Controlled breathing
Horsey games
Schoolroom scenarios
Enforced TV & TV dressing
High pyscodrama
Losely scripted services
NT inc clamps pegs & electrics
Asphyxiation
Beating hard/soft
Biting
Blindfolds
Bondage light/heavy
Nipple Torture
Over the knee spanking
Scratching
Serving as a pony
Serving as a maid
Spanking
Teasing
Trampling
Whipping
Public Humiliation
Interview with Mistress Evila of West Midlands
Mistress, may You kindly tell us a little about your background and how you became involved in Domination?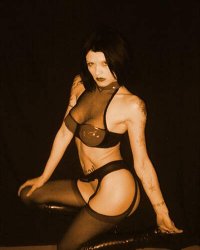 I became interested in the scene when an old school friend introduced Me to BDSM during My early teens. I began My training as a submissive believe it or not, as I was employed as her house maid for a 2yr period.
The lady in question was a well known Professional Mistress a few years older than Myself at that time and the beginning of My training was centred more around My learning the scene etiquette and structure.
I then challenged My sub tendencies, knowing deep down that I was needing to be the person in control, the one who demanded and recognised submissive feelings and created who I am now, Mistress Evila.
I knew that My own true self was as a dominant but to be able to realise this was really who I was inside, I had to complete at least a small amount of time on the other side of the equation 'as a submissive'. This helped Me without question to be able to identify what My slave boys/girls require and ultimately search for, to feel fulfilled and submerged into the realm of dominance and sub space.
I am very lucky to have reached both places in the aspect of the world of 'BDSM'. I can truly place Myself into a scene whereby I feel and know how the submissive begins his journey and how that journey ends without ever ending.
Mistress, what advise would you give to slaves who wish to serve you?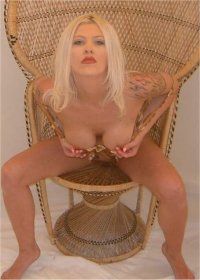 Be true to yourself and your deepest needs. Do not think about how others experiences have helped them conquer their inhibitions and fears. Let it all come to you in your own time. As with every interest, there are advice givers. I am not one of those people I am happy to say. I expect you to be true to your words of servitude upon your visit to Me and in return, I offer you a meaningful and creative journey and of course My hand of help and assistance into your future as a submissive in My training.
Mistress, what are your favourite types of session?
The wonderful world of ball busting , scratching and edge play spring to mind without hesitation and I enjoy all aspects of the lifestyle My favourites are all listed on My fetishes page. Also some others which do not even get a mention on most Domina's sites such as the above and also for example knife play, needle play and extreme psychological role play scenarios, whereby the slave 'really' lives an experience under My control and guidance.
Mistress, do you attend any clubs relating to BDSM/Fetish lifestyle?
I attended a handful of fetish based clubs at the beginning of My training in the early years. I have re-visited these over the past few years and can honestly say that I was disappointed in how few there are any more. My favourites are in the midlands area and are namely Ceasars in Balsall Common and Xtasia in the West Bromwich area. Both of these venues have My utmost respect in being able to cater for our life-styles. I hope to eventually offer a service of this kind in the near future Myself. Perhaps a playhouse for the players??
Mistress, What do you prefer to wear during sessions?
As little as thought provokingly possible!
Mistress, please could you describe your style of dominance?
From the heart, intense, psychologically stimulating, erotic, fantasy with added reality.
Mistress, do you also offer other services such as phone domination, email/online, training?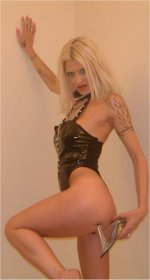 Yes, but I am making a few changes to the structure of this service at the moment.
I am finding it hard to get to know My clients personally, in the manner that I require of them to be able to train them and structure their training to My standards over the net/phone etc.
I am planning to interact with them in 'real time' at the same time via webcam and other means, so that I have their FULL attention and visa versa. I am also in the process of offering live phone/net domination scenarios involving a real time client so they are able to watch and interact with Me wherever they may be in the world.
Mistress, what are the things You most like and dislike in a slave?
I like honesty and openness, a real sense of enjoyment and giving. An undisputed will to learn from Me as their teacher. I am also partial to a no-nonsense approach to discussion. I above all must insist on manners and capability to learn with added attention to communication within a scene and also 'out of play'. Anything other, I dislike!
Mistress, what are Your favourite gifts from a slave?
I have recieved many gifts over the years from chocolate to cars etc. The most precious of these are the poems and cards which I have collected in large albums, these are givings from all who have met Me and enjoyed our time together, this I hope, will never end for ME.
Mistress, what advice would you give to a novice who has never visited a Mistress before?
I have met many a person with the inability to call a Mistress for her time. This is the only true way you will be able to explore your interests to their full potential. Make that call and ask as many questions that you need a reply to, to be able to decide upon your initial first step. I am sure you will leave feeling like a huge weight has left your shoulders on your way home from this meeting. Be honest with yourself and your chosen Mistress and you will never look back.
Mistress, do You own any 24/7 slaves?
No, I really do not think that that idea would be fair at the present time. I have horses and My lifestyle to consider at the moment. I am a little busy with both of these aspects in My life at present and would not find the time to commit Myself to training one certain individual 24/7, however much I would love to. But who knows?,,,, maybe one day,,,, perhaps!

Mistress, what about those slaves looking for a long term serious commitment of slavery to You, what would be Your requirements of such a slave?
My requirements are just the same as above, with added attention to detail regarding communication, honesty and serious servitude commitment. I am happy when I am making progress with an individual in regards to their training and I require them to be open enough to discussion and problem solving if things do not go according to either My plans or theirs. It is all about forming a partnership with each other and exploring our own desires whilst being conditioned into the ways of the dominant. Both parties MUST be at one with each other to manage this outcome.
Mistress may You please tell us how we may find your web site?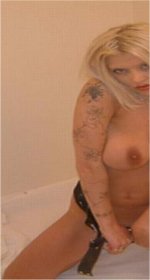 Do not hesitate to contact Me via e mail or telephone for any other concerns or queries you may have about your visit to Me in the future, or even if it may not be Me whom you wish to serve, I am happy to take your call if you need a little help or encouragement into our wonderful past time.
My website is full of all other information you may need to feel secure in your way to BDSM heaven. I have enjoyed My time in My lifestyle and hope to guide more and more into it with Me by their side as time goes on. To explore and unwrap our mutual desires together as a Mistress/slave relationship should!
My website address is www.mistressevila.co.uk and I hope very much to see you soon.